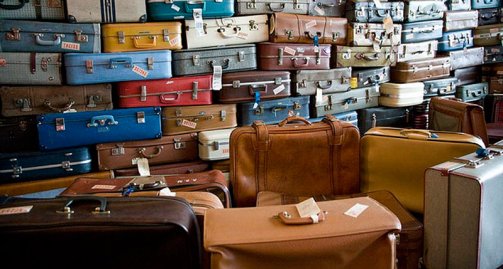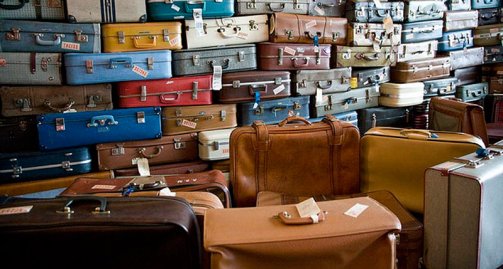 Hand luggage and personal belongings forgotten by a passenger on board the aircraft and found after the flight is stored at the airport of their discovery (except for flights departing from Moscow to international destinations, forgotten things are returned to Moscow to the airport of departure), for 6 months from the date Arrival.
To find things, contact the Lost service & Found "airport of arrival, for flights made from Moscow to international airports, contact the service" Lost & Found »Sheremetyevo Airport
Baggage not delivered to arrival airport
In all cases of delay in the delivery of baggage, its shortage, damage or loss, also in the case of baggage claim without presenting the tear-off coupon of the numbered baggage tag, without leaving the airport, you need to find the Lost counter & found "and draw up an act describing transportation defects (PIR), which is certified by the signature of the airline's representative and the passenger until the latter leaves the airport. One copy of the act is handed over to the passenger, and the second is transferred to the carrier's claim service.
When luggage is found, the airline will notify the luggage owner and deliver the luggage to the airport (point) indicated by the passenger, and at the request of the passenger and to the address indicated by him without additional charge.
If the checked baggage is not found within 21 days from the day of the presentation of the application for non-receipt of baggage, the passenger has the right to seek compensation for damage caused by the loss of checked baggage.
Baggage forgotten at arrival airport
Registered passenger baggage can be stored free of charge at the destination airport for two days, including the day of arrival of the aircraft on which the baggage was delivered. Further baggage storage is provided by the carrier or service organization. The costs of storing baggage not received by the passenger within two days are reimbursed in accordance with the civil legislation of the Russian Federation.
If the checked baggage with the properly registered baggage tag has arrived at the airport (point) of destination, transfer or stop and has not been received or claimed by the passenger, the airline will search for the owner of the baggage. In case of a good result, the airline sends a written notice about the need to receive baggage and the procedure for receipt or delivery.